Mimic's team has specialized in 3D scanning for over 30 years. At our office in Los Angeles, we utilize over 15 different 3D scanning technologies on a daily basis. This gives us the unique opportunity to put different 3D scanning hardware and software to the test and see how they perform in the real world, as every scanning solution has its strengths and weaknesses depending on the object you're scanning.
We treat each 3D scanner as a different tool, and we have many tools in our toolbox. Knowing the right solution for your project is critical to complete your objective efficiently and accurately.
When you purchase a 3D scanning system from Mimic 3D, your success is our priority. We offer advanced training tailored to your specific industry application to make sure you get the most out of your new tools.
If you run into issues, one of our engineers is just a phone call away.
Use our experience to find a solution that's right for you.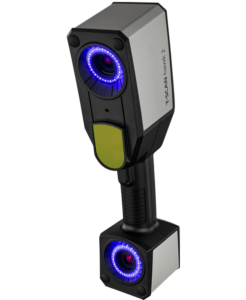 ---