---
ZEISS T-SCAN Hawk 2 is a lightweight, next-generation handheld 3D laser scanner, designed and built by Zeiss in Germany.
---
Ultra-portable design! The complete system: Zeiss T-Scan Hawk 2 sensor, power, targets, calibration chart and hyperscale all fit into a single hand carry hard case.  Scale bars for objects over 1m come in additional case.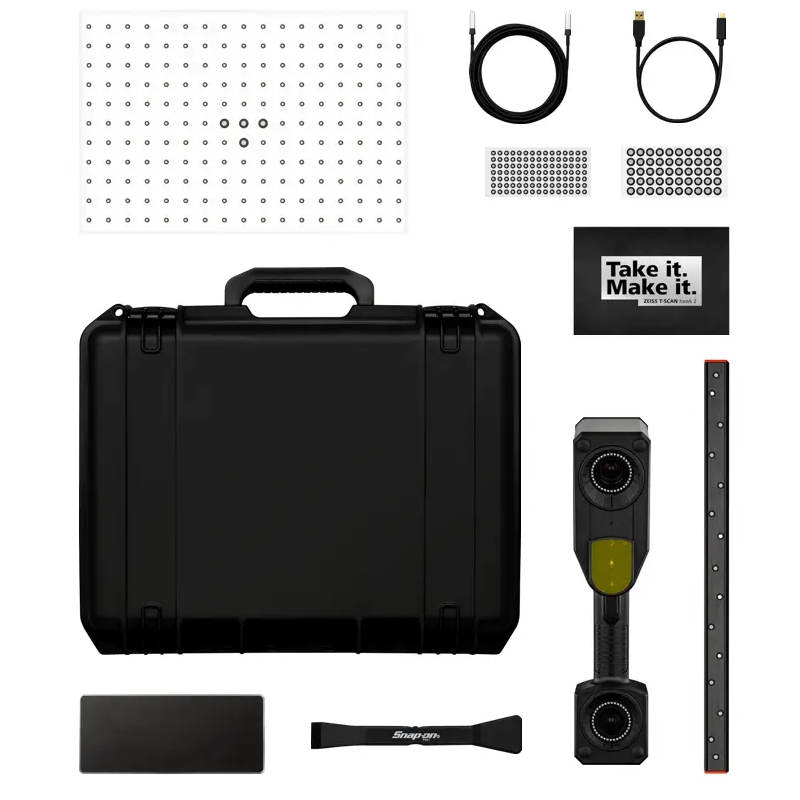 TECHNICAL SPECIFICATIONS
---
Handheld Metrology-grade lightweight 3D Scanner
Class 2 (eye-safe) lasers
Two integrated 5MPix cameras
Hyper Scale one shot infield calibration
Satellite mode photogrametery, scale bars for parts over 1m
10m ultra light USB-C cable
Multiple blue laser crosses for high-speed scanning
Single blue laser for deep pockets
Flexible depth of field for more detailed scanning
Volumetric accuracy: 0.02mm + 0.015mm/m
Runs directly in ZEISS Quality Suite / GOM Inspect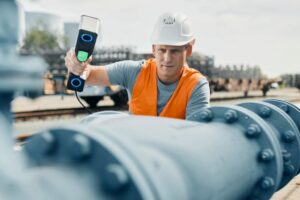 Variable field of view allows the Zeiss T-SCAN Hawk 2 to adjust for variation of depth and resolution on the fly, enabling you to scan small parts, fine details, larger objects or deep pockets without having to change the lens or re-calibrate. High-quality data capture mode lets you select areas of high detail and re-scan them at a higher resolution, giving you the ability to have multiple resolutions built seamlessly into your final part.
Multiple scanning mode captures difficult and challenging surfaces but is rarely needed.  Reflective, bright and dark objects, even carbon fiber is successfully captured on the standard mode. The additional modes are available for the most challenging of parts.  
When you need to tackle parts over 1 meter, the Zeiss T-SCAN Hawk 2 comes with a set of calibrated scale bars that enable you to maintain tolerance over a multiple meter distance. This feature is called Satellite mode, it's a high-end photogrametery system that takes advantage of the two 5mp cameras and allows for the data collection without traditional coded targets. A laser projected grid gives real time location of each photo, and GOM inspect updates and extracts the targets from each photos on the fly.

---
DOWNLOAD BROCHURE
---